​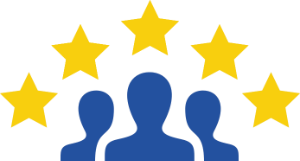 In order to deliver the recruitment service you need, Locke & McCloud offer flexible solutions for you to find easily cyber security professionals.
Whether you need fast delivery or have a tight budget to dedicate to recruitment, you will find the most appropriate cyber security recruitment service for you here!
Just contact us so we can talk about which service will suit your requirements the best.
Our clients only pay based upon delivery of the very best cyber security candidate. Our recruitment services are entirely free until you make a hire through us.
We offer our clients a complete recruitment service for their contractors' research such as IR35 compliant staffing solutions, a skills gap analysis, a rapid delivery (starting in 24h), online Timesheet portal etc...
Our dedicated senior recruitment team will provide you shortlists, long lists and will work towards agreed milestones. We will map out the full specifications of the cyber skills you require and you will have have access to exclusive information security candidates.
Contact us and talk to us about your cyber security hiring conditions. Our recruitment consultants understand the importance of finding the perfect cyber security candidates and know how to be flexible...