​
Looking to Start a Career with a Fast-paced Recruitment Firm?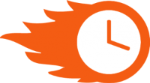 ​
Recruitment is one of the fastest growing industries in the UK which offers a fast-paced career progression and a high earing potential.
At Locke & McCloud, we are exclusively focused on cyber security. The Cyber Security sector is one of the fastest growing tech industries ever. In a world where the estimated cost of cyber crime is almost 6 trillion dollars, our role as a business is crucial to help companies provide themselves with in demand talent to protect them.
Working in such a demanding market means we must move quickly and deliver a high impact service and this requires ambitious charcters to keep up with pace.
We help companies and people to connect in order to fight cyber criminality while developing people's career. Interested?..